Our Science
ShilpaBio has innovated unique platforms positioned to provide business value to customers worldwide
Global pain-point
---
Small Volume manufacturing High operation costs of cell culture media
Next Steps – Programs in development
ContiGly™ platform for Development of pathway engineered cells that enable tunable glycosylation
ContiSec™ platform for Development of pathway engineered cells that enhance longevity and secretion from cells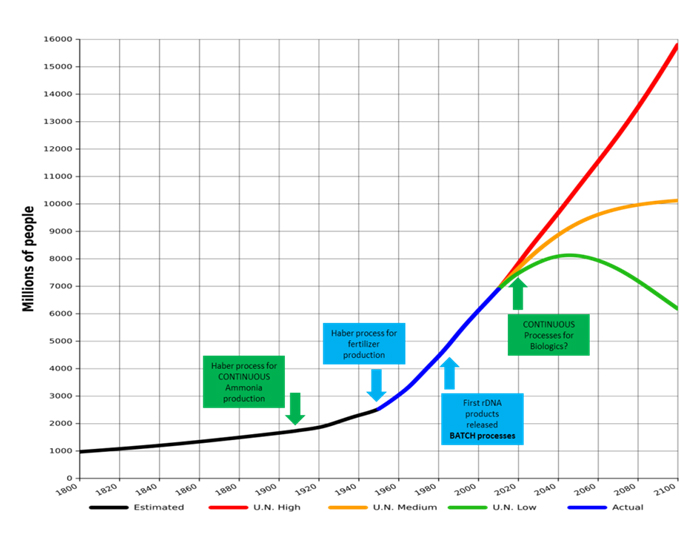 ShilpaBio's solution
---
High density continuous bioprocess platform for production of biopharmaceuticals from small footprint facility - ContiMAb™ , ContiFuse™ & ContiVir™
Development of low-cost cell culture media and media kit to enable continuous processing
---
ContiMAb™ & ContiFuse™ For MAbs, Fusion proteins, Glycoproteins, Peptides
---
Development of transient and stable cell lines
Development and qualification of analytical methods for complete characterisation of proteins
Invitro Bioassay development, qualification
Characterisation of RCB and protein generated at small scale.
Development and qualification (and validation where needed) of in-process and lot release methods for process / product.
Media optimisation studies in shakeflasks, AMBr 15ml bioreactors and 2/10L glass bioreactors/fermenters
Development of scalable fermentation process (Fed batch / HD Fed batch / Continuous perfusion)
Development of scalable purification process (Batch / continuous)
Hold time studies.
Primary packaging compatibility studies
Formulation development and stability studies (Accelerated, Real time/Long term studies) of Drug substance and Product.
Freeze thaw studies and characterisation/mapping of protein behaviour at different temperatures.
Degradation / aggregation studies on intermediate product, drug substance and drug product.
Filter validation studies
Scale-down studies and titer improvement studies
Validation of analytical methods
Scaleup/Engineering batches (Drug Substance / Product) from 10L / 50L scale to 1000L / 2000L production scale and characterisation of the process, drug substance and Drug product.
Process validation batches at clinical and commercial scale
Secondary/tertiary packaging development
Conduct of Commercial batches (Drug Substance & Drug Product) at 50L, 200L, 1000L & 2000L bioreactor scale
ContiVir™ For recombinant Adenovirus / AAV products (vaccines / therapies)
---
Custom Construct development
Transfection/transduction and virus expression studies
Development and qualification of analytical methods for characterisation of virus
Invitro Bioassay development, qualification, validation (including tests for presence of replicating viral vectors)
Characterisation of RCB and virus generated at small scale.
Development and qualification (and validation where needed) of in process and lot release methods for process / product.
Media optimisation studies in shake flasks, AMBr 15ml bioreactors and Wave bags
Development of scalable fermentation process (Fed batch / HD Fed batch / Continuous perfusion)
Development of scalable purification process (Batch / continuous)
Hold time studies.
Primary packaging compatibility studies
Formulation development and stability studies (Accelerated, Real time/Long term studies) of Drug substance and Product.
Freeze thaw studies and characterisation/mapping of virus behaviour at different temperatures
Forced Degradation studies on intermediate product, drug substance and drug product.
Filter validation studies
Scale-down & optimisation studies for titer improvement
Validation of analytical methods
Scaleup/Engineering batches (Drug Substance / Product) from 10L / 50L scale to 1000L / 2000L production scale and characterisation of the process, drug substance and Drug product
Process validation batches at clinical and commercial scale
Secondary/tertiary packaging development
Conduct of Commercial batches (Drug Substance & Drug Product) at 50L, 200L, 1000L & 2000L bioreactor scale
ShilpaBio's Scientific Mission 2021-2025
Continuous bioprocess platform ContiMAb & ContiFuse platforms to enable penetration of biologics from 5% to 30% of the patient population. Our scientists leverage the platforms for biosimilars portfolio development.
We welcome partners who share the mutual goal of making high quality biopharmaceuticals affordable to patients globally.
Please write to [email protected] with your queries.